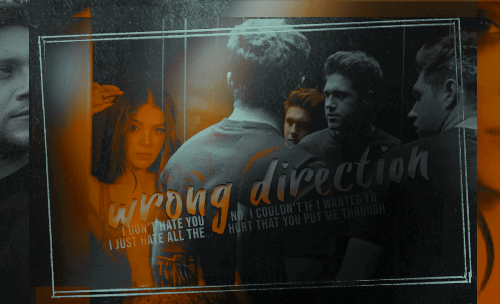 Das in Hollywood nicht immer alles so ist, wie es scheint, ist kein Geheimnis. Ebenso nicht die Tatsache, das um zwei strahlende Sternchen, die nötigen Headlines zu besorgen, zur besseren Vermarktung von ihrer neuen Single Serie oder oder oder. So scheint es auch, als gäbe es einen neuen Trend. Eine Art Spiel. PR, Beziehung oder Real Love? Fans oder Hater diskutieren heiß darüber, welche Verbindung rein geschäftlich ist oder nicht. Blöd nur, wenn alle um einen herum richtig getippt haben, man selbst aber das Memo nicht bekommen hat oder wie ich es nenne:PR GONE WRONG.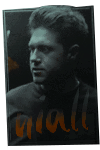 "Lookin' back, I probably should have known"
NIALL HORAN | 27 years | musician | single
Client Nummer Eins. Niall James Horan. Irish Singer and Songwriter. Am besten bekannt als Einfünftel von One Direction. Label unter anderem Sysco. Managment Team heartless mother fuckers. Oopsie!Sorry.Aufgrund von Verschwiegenheitsunterlagen ist es mir nicht gestattet, Namen zu nenen. Da sie im Verlauf aber noch einmal relevant werden, nennen wir sie doch einfach mal uhm, let me think about it......Simon. Ein häufig und sehr gängiger Name oder? Anyway. Jahre lang warst du Teil DER Band der letzten Jahre. Gemeinsam habt ihr nicht nur Teenie Herzen zum Schmelzen gebracht, ihr habt auch Wahnsinns erfolge hingelegt. Biggest Boyband since The Beatles - hieß es immer wieder gerne.
At least till August 2015, denn dieses Datum ging ebenfalls in Geschichtsbücher ein. Okay maybe not, but you get it right? An diesem Tag gab die Band bekannt, einen umbestimmten "hiatus" einzulegen, um jeweils eine Solo Karriere zu pursuen. Klingt eigentlich alles doch ganz toll oder? Neue Optionen. Neue Chancen, mal ganz sein eigenes Ding zu machen, ohne vorher alles mit vier weiteren absprechen zu müssen. Entscheidungen selber treffen wie welches Genre, Outfit bei Photshoots für Cover. Einfach generelle Selbstbestimmung. A dream come true, hu? Well, das mit dem Traum ist nicht einmal gelogen. Es ist und bleibt nämlich wirklich einer. Bereits im sehr frühen Stadium eurer Boyband Zeit kamen Gerüchte auf das die Strippenzieher im Hintergrund euch kontrollieren würden. Gerade du hast dies immer und immer wieder dementiert. Fakt ist jedoch, es ist die Wahrheit. Simon is in control of every little thing. He owns y'all. A nightmare you know you're trapped in. A fact I didn't quite know till today.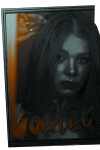 "for a moment it felt like heaven"
HAILEE STEINFELD | 24 years | musician & actress | single
Client Nummer Zwei. Hailee Steinfeld. American actress, singer and model. Meine Karriere kickte off, als ich 14 Jahre alt war. Begonnen hat meine Schauspielkarriere allerdings schon mit zehn. Deshalb kann man schon sagen, lernte ich früh, wie das Showbusiness läuft. Gerade als Childstar wird dir diese glitzernde bunte Welt immer erst als ein magical place verkauft. Jeder hat nur gute Absichten und möchte dich an die spitze bringen. Was sie eigentlich wollen, ist sich selbst dort hinbringen. Man selbst ist nur mittel zum Zweck. Deshalb ist es ganz wichtig, dass man die wirklichen Ausnahmen findet. Manager, die dir von Anfang an klar machen, es gibt definitiv nichts umsonst. Überarbeitet zu werden ist vollkommen normal. Freunde, wahre Freunde sind wie Diamanten. In der Regel sind alles eher Businesspartner. Eine Lektion, bei der ich wohl vor lauter Erschöpfung etwas gepennt habe, denn sonst wäre mir das mit dir niemals so passiert. Zu meinem Glück habe ich nämlich eigentlich in der Regel ein Team hinter mit stehen, die wirklich nach meinem well being schauen. Yeah, I know I'm a lucky one. Still, I kinda got played.
"Love me with your worst intentions Didn't even stop to question"
our story together but kinda not really?
Um direkt auf den Punkt zu kommen. Wie bekannt ist, haben wir von ca November 2017 bis Dezember 2018 uns gedatet. Das ist zumindest, was die Tabloids und Medien geschrieben haben. Was es jedoch war, war eine Public-Relation, ausgehandelt von zwei Parteien. Nur nicht von den Clienten. Meaning? Da du es irgendwo bereits von Simon und Co gewohnt warst, in Dinge gepusht zu werden, die du selbst nie Entscheiden würdest, war es für dich wahrscheinlich nicht einmal wirklich klar, weshalb ich direkt im Anschluss im Januar 2020 den Song 'Wrong Direction' über dich releaste und dich durch meine Augen als Cheater, Asshole und und und porträtierte, wo du beyond davon entfernt bist. Dein True Self ein funny, caring, loving human being ist. It was schließlich alles nur rein Business ohne crazy feelings. Weshalb also war ich so wütend udn verletzt?

Für dich war von Anfang an klar gewesen, dass wir nun ein Jahr lang vorgaben, ein Paar zu sein. Das wichtige Wort dabei ist vorgeben. Sicher, wir kamen gut miteinander klar und hatten in deinen Augen auch eine wirklich gute Zeit, die du sehr genossen hast. Dir war jedoch klar, dass diese Monate eben rein beruflich waren. Etwas, das dir eben aufgedrängt worden war und du dich einfach gebeugt hast. Mir war von all dem nichts erzählt worden. Ich ging zu unserem ersten offiziellen Date in dem Glauben eben es wäre ein Blind Date, da mir Simon erzählt hatte, du hättest ein crush on me. Rückblickend ziemlich naiv i know. Fakt ist, für mich war es real. Vielleicht war das auch Simons Plan gewesen. Wirkte ich so authentischer? Schließlich habe ich mich in dich verliebt. Perfekt oder? Denn von Simons Manipulation meiner Leute im Hintergrund hat niemand gerechnet. Das er ihnen das Ganze nicht als PR unterbreitet hatte, sondern als Insider Info, das du Interesse an mir hast. Hey, bei so manchen Celebrities hat es schließlich auch so begonnen ne? Gut, vielleicht hättest du es, wenn du es gewusst hättest, denn du kennst seine dark methods schließlich lange genug. So we all played the game Simon Says and we all lost hu?

But where does this leave us? Du bist nach wie vor kommen überrumpelt und verwirrt über meine Reaktion. Da du aufgrund von unserer gemeinsamen Zeit eben mich als sehr gute Freundin gesehen hast, verstehst nicht, was du mir getan hast. Du verstehst nicht, warum ich dich in dem Lied so gedragged habe, denn i mean come o? Wrong direction? Ist wohl ziemlich offensichtlich oder? Deine Versuche mich telefonisch zu erreichen, schlagen fehl. Doch Ewig können wir uns nicht aus dem Weg gehen und dann wird hoffentlich alles ans Licht kommen.


"falling back in the wrong right direction"
the last but not least information


So are you up to it? Wenn du Lust hast, Niall sein verdientes Gespräch zu schenken und mithelfen willst das die beiden Klarheit bekommen, dann los! Was mir besonders wichtig ist, ist, dass ihr ebenso Spaß daran habt, Szenarien für die Zukunft der beiden mit Drama zu füllen. Denn auch wenn sie kein Paar mehr werden, so wünsche ich mir doch, das sie auf alle Fälle eine enge Beziehung zueinander behalten. Ganz alleine ist Niall hier vor allem auch nicht. Seine Bandmates Louis, Zayn, Harry, Liam sind ebenfalls alle vertreten und kennen sich selbst mit der Problematik mit Simon C aus. Aus der Ausgangssituation, so gibt es schließlich noch so einige Dinge, die, die beiden miteinander erleben sollen.Um unsere Pläne umzusetzen, wünsche ich mir auch das die Postingfrequenz dementsprechend ist. EIN POST IM MONAT ist dabei deshalb das Minimum, da man sonst viel zu lange braucht, um weiter zu kommen. Natürlich könnt ihr im Gegenzug das Gleiche auch von mir erwarten! Das Reallife geht natürlich immer vor. Ebenso kann man mit mir auch ganz offen sprechen, solltet ihr eine Post Blockade bei dem Guten haben oder wo anders gerade einen run habt. So lange man miteinander OFFEN UND EHRLICH redet und ihr auch auf mich zu kommt, ist es für mich vollkommen in Ordnung, auch etwas zu warten. Dazu gehört deshalb auch ganz klar eine GUTE KOMMUNIKATION, weshalb SKYPE/DISCORD ODER WHATSAPP (Ich bin manchmal echt vergesslich, es einzuschalten und erkläre gerne meine Spinnereien über Sprachnachrichten.) schon wichtig wären. Vor allem aber solltet ihr auch Interesse am Board haben. Wir können von uns sagen, das wir eine herzliche Community sind, die immer gerne neue Gesichter sehen und sie liebevoll aufnehmen. Weshalb das wichtig ist? Ich möchte ungerne in einem Blacklist Rhythmus, mir einen neuen Partner suchen müssen und würde mich sehr freuen, wenn du in unserer Ego Fabrik ein neues Zuhause findest, wo du ganz eigenständig auch zurechtkommst und vielleicht selbst das ein oder andere Gesuch verfasst. Anschluss wirst du bei uns auf alle Fälle finden und ich werde ganz sicherlich nicht verschwinden, da dieses Board mein absolutes Baby ist. Wenn du dich also angesprochen fühlst, dann melde dich doch einfach hier. Ich freue mich bereits auf dich