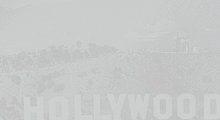 JOINED: 18.11.2021 (383 Tage)
INTERVIEWS IN TOTAL: 9
LAST POST:keine Angabe
LAST INPLAY POST: keine Angabe keine Angabe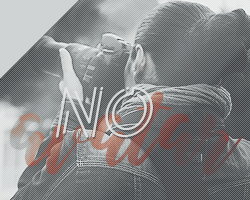 SELENA MARIE GOMEZThis young woman goes by the name Selena Marie Gomez. For the public, Selena Gomez is enough. Her fans started to claim the SMG shortcut for her, but let's be honest, the first one was the hot vampire slayer actress, but that's not the point. Friends and family mostly call her Sel or Selenita, a typical Hispanic thing to cute up things.

29 sunny summers
This year the big 3-0 will be celebrated. On July 22, 1992, to be exact. Time really flies. It's been like yesterday to her mum that she gave birth to her, and now she's already an adult herself for quite a while.
texasto california
Selena Marie Gomez was born in Grand Prairie, Texas, to Ricardo Joel Gomez and Texas-born former stage-actress Amanda Dawn "Mandy" Cornett. She was born when her mother was 16 years old. Her parents divorced when she was five years old, and she remained with her mother. Selena first became interested in pursuing a career in entertainment, watching her mother prepare for stage productions. Still in Texas, she began auditioning for various roles and met Demi Lovato during an audition for Barney & Friends, where they both got booked. Both families struggled financially and moved to Los Angeles, California, for pilot season. First temporarily and then permanent after getting under contract with Disney. To this day, Selena lives in Los Angeles but owns a house in her hometown.
multitalent
Let's start from the very first beginning. Selena began her career in the famous television series Barney and friends. So her first real job was in acting. Everybody then knows where she continued to pursue her acting career, right? Exactly Disney! After Originals Movies like Princess Protection Programm and her very own Disney Channel series Wizards of Waverly Place, she also signed a contract with Hollywood Records, which Disney also owns, to start just like everybody else under contract there her music career. With rising fame, companies also booked her for advertising jobs, and she has worked with many charitable organizations and served as a UNICEF ambassador since age 17.
inlove with him
.After her yearslong back and forth with a well famous Canadian singer, you all know, that got a little ugly at the end. It wasn't only the media stirring up all this drama, but it didn't help either way. There were a lot of things already broken but somehow still love. That's why it felt like a slap in the face when he announced his engagement shortly after their 531st breakup. But Selena is no child of sadness. She also found her one true love. the actor Alexander Ludwig had always been there by her side, and at one point, friendship shifted into love. It's a quieter in the media kind of love, but that'S actually the way she wants it. a specially in her current situation. The couple is expecting.
not the realvictimhere
The ugly truth will die with her. Hence to her lupus, this may won't take too long, but either way, what she did can never come forth. It honestly was never her intention, but first of all, did she cheat on Justin. Yeah, you got that right. Long before they broke up, she had kissed her now-boyfriend. Sure, people, especially her own fandom, wouldn't consider this cheating, but honestly, it is cheating. wouldn'T that make her the bad guy in the story? Definitely! and that can't happen. But even far worse was her accusation of Justin being abusive to her. It happened out of the hurt and anger, and frustration in a situation. That's no excuse cause this damaged his career, but for a second, she wanted to hurt him just like he did. So you get why this can never ever come to light?
[ OFFLINE ]
CURRENTLY HERE: Offline
LAST SEEN: 02.12.2022 13:42
keine Relationships