JOINED: 20.04.2021 (155 Tage)
INTERVIEWS IN TOTAL: 6
LAST POST:keine Angabe
LAST INPLAY POST: keine Angabe keine Angabe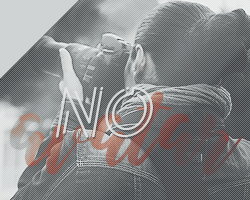 CHRISTOPHER BRUCE HEMSWORTH

So lautet sein voller Name, aber alle Welt nennt ihn nur Chris - und das ist auch gut so!

Thirty7 YEARS OLD AND NONE THE WISER

Chris wurde am 11. August 1983 geboren und hat demnach 37 Jahre auf dem Buckel (was man ihm nicht ansieht).

I'M AN AUSSIE, YES I AM

Gebürtig stammt Chris aus Melbourne, Victoria, Australien, ist teilweise aber auch im Outback in Bulman, Northern Territory aufgewachsen. Um die Schauspielkarriere voranzubringen, lebte er einige Jahre lang in Los Angeles, bevor er 2015 mit Frau und Kindern im Gepäck zurück in seine Heimat Australien zog, genauer gesagt nach Byron Bay, New South Wales, wo er auch heute noch lebt.

CHILD AT HEART

Eigentlich ist Chris aber Schauspieler und das auch bereits seit 2002. Der internationale Durchbruch gelang ihm aber erst 2011, als er in der Marvel-Comicverfilmung Thor erstmals den titelgebenden Helden darstellte. Auch in der Verfilmung des Superhelden-Comics The Avengers stellte Hemsworth Thor dar. Im selben Jahr spielt er die Rolle des Huntsman in der Märchenverfilmung Snow White and the Huntsman, zu dem es später auch eine Fortsetzung gab. Es folgten weitere Avengers- und Thor-Filme in den Jahren 2013-2019 sowie einige Auftritte in Komödien und Actionfilmen. Bei Extraction (2019) war Chris erstmals neben der Rolle als Hauptdarsteller auch als Filmproduzent tätig und könnte sich durchaus vorstellen, dies in Zukunft öfter zu machen. Aktuell befindet der Australier sich mitten in den Dreharbeiten zu Thor: Love and Thunder, der im Mai 2022 in die Kinos kommen soll, und hat bereits mehrere andere große Filmprojekte in Aussicht, darunter ein Hulk Hogan Biopic und eine Fortsetzung zu Extraction.

MARRIED TO ELSA PATAKY

Chris ist verheiratet. Seine Ehefrau Elsa Pataky lernte er im Frühjahr 2010 kennen und heiratete sie nur wenige Monate später im Dezember desselben Jahres spontan während eines Familienurlaubs. Überstürzt, sagten damals viele, aber die Ehe hielt und hält auch bis heute. 3 Kinder krönen das gemeinsame Glück. Die gemeinsame Tochter India erblickte im Mai 2012 das Licht der Welt und bekam im März 2014 Verstärkung durch ihre Zwillingsbrüder, Tristan und Sasha.

THE BEST RELATIONSHIPS USUALLY BEGIN UNEXPECTEDLY

Während eines mehrtägigen Besuchs mit der gesamten Familie in der Villa seines kleineren Bruders Liam lernte Chris Jennifer Lawrence kennen und bis heute könnte er nicht in Worte fassen, was genau da eigentlich zwischen der witzigen Amerikanerin und ihm passierte. Klar ist: Die Chemie stimmte auf Anhieb, man verstand sich sofort blendend, alberte, scherzte und redete bis spät in die Nacht hinein und schien gar nicht genug von der Anwesenheit des jeweils anderen zu bekommen. Schließlich kam es am Strand sogar zu einem recht stürmischen Kuss zwischen der Schauspielerin und dem Australier, der nun restlos überfordert ist mit der Situation und den Gefühlen, die Jenn in ihm auslöst. Schließlich dachte er bis zu dem Moment, in dem er sie kennen lernte, sein Glück gefunden zu haben und hat daran in den letzten 10 Jahren auch kein einziges Mal gezweifelt. Klar, bei 3 Kindern (die er abgöttisch liebt!) und nach so langer Zeit bleibt die Romantik schon mal auf der Strecke, aber Chris hatte bisher geglaubt, dass das normal wäre. Die Familie geht eben einfach vor, immer und überall. Wie es nun weitergeht? Nun, das muss die Zeit zeigen. Wenn es jedoch nach Chris ginge, würde er das Ganze am liebsten einfach vergessen.


[ OFFLINE ]
CURRENTLY HERE: Offline
LAST SEEN: 01.08.2021 14:13
Relationships