JOINED: 28.12.2020 (268 Tage)
INTERVIEWS IN TOTAL: 68
LAST POST:"Question & Answer" 01.01.2021 19:33
LAST INPLAY POST: keine Angabe keine Angabe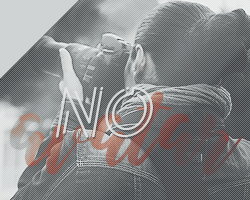 HARRY edward STYLES
with a name like this - man, you gotta be famous.


Dies ist tatsächlich sein Name. Nicht wie viele annehmen, eine Shortform von Harold. Nein, einfach Harry. Über die Jahre hat er natürlich einige Spitznamen sammeln können, darunter Hazza, Haz, H oder Harold.

26 years of being brilliant
and making all these years count.


Geboren wurde Harry am 1. Februar 1994. Für all diejenigen die daran glauben, er ist Wassermann.

Redditch, Worcestershire
a real british gentleman.


Dort lebte Harry die ersten 7 Jahre seines Lebens, bevor sich seine Eltern Anne Cox und Desmond Styles trennten und er mit seiner Mutter und Schwester Gemma nach Holmes Chapel zog. 2010 schaffte er es dann in die große Stadt. Auch heute nennt er London seine Heimat, obgleich er ebenfalls Häuser und Apartments in Los Angeles, New York oder Italien besitzt.

Singer, Songwriter, Actor
but really, whatever he wants to be.


Alles begann mit kreischenden Teenies, als am 23. Juli 2010 die Band One Direction gegründet wurde. Gemeinsam mit seinen Bandkollegen Louis Tomlinson, Niall Horan, Liam Payne und Zayn Malik eroberten sie die Welt und Herzen. Ausverkaufte Arena-Tourneen, Brit-Awards, Millionen verkaufter Platten. Aber auch Druck, psychische Belastungen waren hier Alltag. So entschieden sich die Jungs im Jahr 2015 zu einer Pause. Bevor er sein erstes Soloalbum am 12.Mai 2017 veröffentlichte, hatte Harry Sorge, nicht an die Erfolge von 1D anknüpfen zu können. Diese Sorge sollte jedoch unbegründet sein. Mittlerweile ist er ein gefeierter Künstler, der bereits eine Welttournee hinter sich hat, mehrere Top 1 Hits landete und mehrmals die Coverseiten verschiedener Magazine zierte. Um sein Können als Schauspieler unter Beweis zu stellen, nahm er 2017 ebenfalls eine Rolle in Christopher Nolans Dunkirk an. Ende 2019 brachte er sein zweites Album Fine Line heraus. Diese Era könnte sogar die vorherige in den Schatten stellen, denn Harry ist auf der Überholspur.

Single
what am i now?


Es gibt dieses typische Bild von Harry - der Womanizer. So wurde er schon zu One Direction Zeiten betitelt. Aber in Wahrheit hatte der junge Mann wohl nie wirklich Glück in der Liebe. Hängt es mit der Tatsache zusammen, dass sein Herz noch immer an dieser einen Person hängt? Harry ist anspruchsvoll, sehr eifersüchtig und benötigt Aufmerksamkeit. Das ist kein Geheimnis. Viele (er selbst eingeschlossen) bezeichnen ihn als Narzisst. Seine vergangenen Flings und Beziehungen gingen meist nach kurzer Zeit in die Brüche oder endeten in On/Off- Geschichten. Die bekannteste hier ist wohl Kendall Jenner.

The boys and the girls are in
here to take my medicine


Ob es die Welt weiß, oder nicht, aber Harry weiß, dass Louis Tomlinson der einzige Mann war, den er geliebt hat - und dies auch nach wie vor tut. Bis zu seinem "Lights Up" Videodreh war dieser auch der Einzige, mit dem er intim war. An diesem Tag ließ sich Harry jedoch auf einen One-Night-Stand mit einem der Mitwirkenden ein. Dabei blieb es aber auch. Erzählt hat er diese Tatsache bisher niemandem.
[ OFFLINE ]
CURRENTLY HERE: Offline
LAST SEEN: yesterday at 19:13
Relationships