JOINED: 04.09.2020 (286 Tage)
INTERVIEWS IN TOTAL: 13
LAST POST:"Question & Answer" 30.11.2020 22:11
LAST INPLAY POST: keine Angabe keine Angabe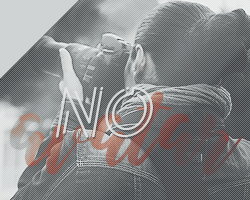 emma watson
hello, and welcome. this is emma watson giving you facts about emma watson. *laughs* so let's start from the top. so as already mentioned twice *giggles* i'm known as emma, but i actually do have two middle names: charlotte and duerre. the most common nickname my family and friends call me would be em or ems. they're short and simple. the most famous out there would probably be 'one take watson' if you would google it. the story behind it is easily explained. when we were shooting the harry potter series, i kind of managed to do a ton of my scenes in one take. i'm kind of proud of it, but like no one really calls me that.
the future is female
thirty years
I was born in 1990. the exact date would be on the 15th of April. This makes me thirty years old this year. - Wow, I think this is the most monotonous answer I ever gave. *laughs* To make it even more basic I'll also give you my zodiac sign. You haven't asked for that, but if we're doing this, then even with the most ridiculous things people google. Aries - Known for her strong opinions and inspiring career choices. Oh wow. Well, that's kind of true.
the future is female
london,england
When I was born, my parents lived in France. I lived in Maisons-Laffitte near Paris there until I was five years old. Unfortunately, my parents divorced, so we left France and went back to England. My Mum, my brother and I moved to Oxfordshire, while my dad had settled in a house in London where we spent most of our weekends. When I was old enough to live by myself, I was able to afford quite a nice loft in London myself where i still live. I'm not going to tell you in which part of the city because that is one of the few things you can't find on the internet and I'm sure everybody would agree that a little privacy is alright. This also applies to the property I own for business reasons in US. All I'll say I own a small place in Los Angeles, California.
the future is female
actress, model activist
It was always my dream to become an actress. So I'm really proud that whenever I google myself, I can see all those wonderful projects I was able to do. Each and every one of them holds a special place in my heart, the Harry Potter film series, of course, an even bigger and more special one. I'm forever grateful that they chose me to be a part of this magical franchise. I owe it everything. Besides that, I'm even prouder that with truly becoming an actress, I also got this huge platform I knew I would use for good. So honestly? When I google myself, I'm the proudest to see how I use my voice for people in need. What we already have achieved and all those things we still have to.
the future is female
self-partnered
I'm pretty sure the most googled fact about me is probably 'Is Emma Watson single?' *laughs a little in disbelief* Isn't it kind of sad? Or am I the only one feeling that way? I mean, every person's value shouldn't come from who they are dating, you don't think? Like what's going on in people's minds when they type those things? Anyway. That's a whole other topic. I just hope when they research things like that, they do take the time to read about what I discovered for myself. There's this stigma in the world that when you are single, you have to feel miserable and feel alone. No one really likes to be alone. We, humans, do search the company of others. The thing is just we need to learn to find happiness with ourselves too. We need to realize we can be happy and single. I call it being self-partnered. Be in a relationship with yourself all the time. When you're on your own and when your not. I do go on dates, and I do hope every time maybe this guy will conquer my heart, but if it turns out like that, then I'm also fine. Do you get what I mean?
the future is female
time to heal
A lot of child stars have trouble with the images they were somehow forced into. Not by people in charge like managers or so. More like by their fans and the roles they played. You portray a beloved character, and you become famous by playing him, and the line between the act and yourself become thinner by the minute. At some point for the public eye, it becomes hardly possible to separate it. So when you try something else for yourself, people go crazy. They go like: 'Nooo! XY wouldn't act that way la la la', and their world shatters. Sure, but me Emma Watson would, and that's not what they want to hear nor see. So some slip into drug abuse or some become mental health issues or both cause of that pressure. I'm not an exception. The pressure to be a perfect role model, to look a certain way and stuff, weighed heavy on my shoulders. A few years into Harry Potter, I developed an eating disorder.
the future is female
[ OFFLINE ]
CURRENTLY HERE: Offline
LAST SEEN: 15.05.2021 10:29
keine Relationships