JOINED: 27.10.2018 (1139 Tage)
INTERVIEWS IN TOTAL: 102
LAST POST:"already booked" 17.11.2021 14:04
LAST INPLAY POST: keine Angabe keine Angabe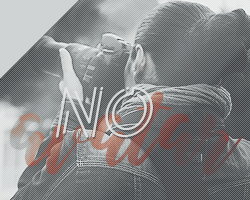 my parents gave me the name ZENDAYA MAREE STOERMER COLEMAN 80% of the people pronounce my name like it's something absolutely fancy while it actually it's really simple. it's zen-day-a. i guess a few of them don't want to embarrass themselves and that's why they go with 'Z', 'Zen' or 'Daya' which i'm totally fine with although i would love just to be called like my actual name. last year on the first of september i threw a big ass party to celebrate me becoming a full as adult. this year for my twenty-two birthday i keept it on the downlow just friends and family and that's it. i was born in the us state california but my hometown isn't like you maybe expect los angeles. nope i grew up living in oakland. we moved there when i was booked for disney 2010. what is my profession? i'm obviously a professionalist beyonce - fucking- knowles lip sync and imitator, duh? nah just kidding. a lil bit. nah i always new i would want to act & sing. already at such a young age i new this is what i wanted to do for the rest of my life. gladly my parents supported me every step of the way. i mean they weren't that happy about me landing the leading role in a disney production cause i mean we all know that the mickey mouse company isn't all fun and games. but i knew it'S what i needed for people to draw attention. and see where i am now. i'm a part of the marvel universe and i love every single part of it. i totale hate to label myself but i have to say it's complicated. i mean it's like those cliches in movies were both are head over heals for the other person but just to dump to make the first step and admit it? yeah that's exactly me and tom. so stay tuned for the next chapter.
[ OFFLINE ]
CURRENTLY HERE: Offline
LAST SEEN: 30.11.2021 10:33
keine Relationships
Zendaya Coleman ist z.Z. abwesend
Zendaya Coleman ist vom 30.11.2021 bis zum 8.1.2022 abwesend.
Grund (falls angegeben): [TEILABWESEND] Ich bin momentan, was meine Psyche anbelangt, etwas unstabil. Deshalb habe ich mir für mich vor genommen, das zu tun, was mir gut tut. Wenn es mir gut tut, online zu sein, bin ich es. Wenn es mir gut tut zu posten, mach ich es. Dann kommen sowieso die Weihnachtsfeiertage und Co da ist es eh immer messy bei uns.