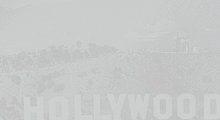 JOINED: 13.08.2018 (1575 Tage)
INTERVIEWS IN TOTAL: 84
LAST POST:"Question & Answer" 04.10.2020 12:30
LAST INPLAY POST: keine Angabe keine Angabe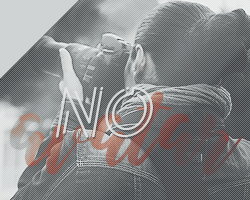 Alycia Debnam-Carey
oh na na what'S my name
if you google my name you will find Alycia Jasmin Debnam-Carey which is my born name but formally i go without my second name. yeah i have to first names and two surnames but i kind of like it tho. for my nicknames, puh..well i am called quite a lot of names to be honest but my friends always call me aly or lycia and that's totally fine with me.
24 years
COMING
there only two types of people in this world the ones who think iím underage or the ones who think Iím already past my thirties. Well obviously none of this is right. Iím in my mid twenties and Iím enjoying that time of my life. Of course it has his good thing to look that young but Iím really glad to be done with my teen years.
aussie big in hollywood
PROUD DOWNUNDER GIRL
a lot of people assume that Iím born and raised in America but thatís not it. My nationality is Australian and I am very proud of that. I love my country and in my eyes itís still the best place to be. It wasnít kinda hard to leave but that doesnít mean that i donít love to come back. I was born in Sydney and every time I fly back home and I see my beautiful city from above I always know thatís where my heart belongs to. The united states are nice but itís very different from Australia. To me what comes the most close to home is Canada where we currently shoot for the series.
movie & TV actress
I HAVE MILLIONS OF DIFFERENT FACES
why I meant itís a good thing to look that young? The main reason would be that I can portray more under aged characters. Currently Iím playing a character thatís seventeen years old. Yeah you got it I mean Alicia in fear the walking dead, the series I left the 100 for. Still Iím so sorry for that cause actually I really really loved to play lexa. She was a hell of a character. I really miss to play that role but unfortunately I couldnít do two shows at the same time soÖ..
complicated romance
THIS ISNíT LOVE BUT YOU CANíT LET GO
oh well that topic is kinda difficult to be honest. I fell head over heels for a guy, I thought he was one of the good guys. You know? Those who really make you feel special and they carry you on their hands and so on? Yeah that kind of guy and to me it still seems like that even tho we really fight a lot, like really a lot and it upsets me that heís looking at other girls when he has me BUT then again is charming to me. A lot of friends already told me damn it girl open your eyes heís no good for you! but those times I forget all those fights and just see the handsome guy he can be. So you see? Itís really kinda complicated.
[ OFFLINE ]
CURRENTLY HERE: Offline
LAST SEEN: yesterday at 10:38
keine Relationships