JOINED: 17.01.2017 (1611 Tage)
INTERVIEWS IN TOTAL: 108
LAST POST:"Question & Answer" 27.11.2018 19:19
LAST INPLAY POST: keine Angabe keine Angabe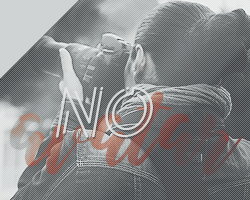 First, I wanted to say it's such an honor to interview you today.
*Emilia giggles*
"Oh Thanks. You're so sweet. The pleasure is all mine."
Let's start with the first basic thing, your name.
"Well, I'll let you in on a secret. Every time I have to state my whole name, I always feel like Dumbeldore."
What? Why is that?
* with a huge smile, she lifts a finger to make me listen to what she has to say next*
"Are you ready? Okay. Emilia Isabelle Euphemia Rose Clarke."
*with an eyebrow raised and a funny face she waits for my reaction.*
"Tell me it doesn't come off as the headmaster's name?!"
Okay, yes. Absolutely! I know what you mean now.
*we both start laughing*
See? It's always an icebreaker. Of course, only if the person asking is a Potterhead, otherwise, they wouldn't catch on the reference.
*she continues*
I totally understand now why you chose only Emilia Clarke. Imagine your whole name in the credits.
*she starts laughing*
"True! Would take quite some time."
Do friends or family use some of the other names?
"No. Definitely not. Not even my parents when they're really mad at me."
*she giggles for a brief moment*
"My friends have a few nicknames they made up out of my first name. Like they call me Milly, Em, Milia, or Emi. Nothing fancy."
So no Mother of Dragons or any other Game of Thrones references?
*laughs*
"Hell yes. Of course, but I really don't mind it actually. Daenerys has been so many years such a big part of my life, so all of this."
*she moves her hand in the air in a circular motion*
"is and always will be a big part of me and who I am. So I don't mind when people start bending knees."
Speaking of years, we know it's an unspoken rule to not speak out the age of a woman, but we have to reveal it this time. Last year you celebrated your 33rd birthday, right? Can you tell us more? Like how you celebrated and with who?
*Emilia grins*
"Well I can't or don't want to give out to much but the 23. October 2019 was a really special day.
*a big smile appears on her face*
"It was my first birthday that I wasn't on set. Usually, at that time, we were shooting for Game of Thrones so..."
*she pauses and gets a little sad*
"I was used to, having my co-stars like Nathaniel or Kit around me. So when my birthday was just around the corner, I was getting a little depressed. Sure we had seen each other at the Emmys a month before, but that had actually made things worse."
*she smiles weakly as she pushes her hair back with her hand*
So my birthday came and I wasn't expecting anything since I had told everybody 'Nah. I'll just be home and watch a movie.'And that's what I really planned on doing. So when I got Sophies 'SOS' Message, I never thought that they had planned a secret birthday party. *she chuckles* It was the best gift like EVER."
That sounds like a lot of fun and the best friends you can imagine!
"They are! They really are. DEFINITELY!"
"On this particular matter, you can say that it is very convenient for you all that you all call great Britain as your home, right?" "Well, a lot of us were born here, that's true like Kit, Nathalie, and Maisie and so on but not all of us. Like, for instance, Peter. He was born in Morristown, New Jersey, but he and his family got themselves a home here in London, just like some of us did get a place to stay in the US."*emilia gets a little more serious and folds her hands on her lap*"Sure it makes sense. All of you are huge names out there." *she nods* "It does. Like, Peter always had to fly out for months! It was really challenging for him and his whole family. Now a lot of us also have job offers in the U.S, so it made sense to have a place there." *she agrees*"But your heart will always belong to." *she interrupts me in the cutest way* "to my home! Of course! I'm a London Gal. Always have. Always will."
"Which brings me to my next point. I mean we all know Game of Thrones was a U.S. Production but like can we really call it that when a) they mostly shoot in the united kingdom and b) more then half of the cast was British?"
*emilia tries to keep herself from bursting into laughter but fails*
"You know. You're right. You're absolutely right."
It's America, right? They always do stunts like that. But we have to be thankful, don't we? I mean without HBO, you would've never played this stunning role that now is a character woman all over the world look up to.">
"Yeah! I mean, it was such an honor to play Danerys for so many years. I think all women on that show had great character developments. They showed that whatever is thrown at you if you believe in yourself you can get through everything. All Characters have shown that all women are strong, that it's okay to fail, and so on, but most importantly every woman is a queen no matter what."
*you can see her own strength and proudness in her glance.*
"Exactly! Are you proud that this role was the one that brought you worldwide recognition?
*she nods immediately.*
"Definitely! I couldn't have wished for a better one. I'm proud of Danerys. She'll always be part of me, and holds a huge part of my heart. I love to be an actress, and I love every role that I play, but I'll be forever the mother of dragons, and I'm okay with that."
"Soooooo,.....are you happy with how the show ended?"
*rapidly she looks to her publicist before nervously laughing*
Ohhhkay. Moving on. Next Question."
*her phones rings and a huge smile appears on her face before she starts laughing about the textmessage she recived*
"Alright, alright, alright. So. Speaking of things you love. Is there a special someone, or do you enjoy being on your own?"
*emilia tries to blow the question of by laughing a little*
"I should've answered the question before."
*she is definitely nervous*
"Well,..."
*she started before pausing for a few seconds*
"How can I say it? I don't mind being on my own. I think everybody should be on their own every once in a while. I don't mind it, but I'm also a person that loves the company of other people. I like to have someone to come home to."
"And do you?"
*her smile grows, and her cheeks flush a little*
"Do I what?"
"Have someone to come home to?"
"Well,...yeah actually I do."
"Is it, someone, we know? Can you or do you want to tell us?"
*emila licks her lips and looks away for a few seconds*
"It may break some people's shipping hearts but, yeah I found myself very happy and in love with Richard."
"Madden? In like Robb Stark?"
*emila giggles and nods*
"Yeah. I mean, I won't go into detail, cause that's private but we always kinda had a connection, and at some point a few months ago, we kinda reconnected and realized there was more than just friendship. Right now, we are keeping it for ourselves but we'll see."
"Wow. Okay. Well, congratulations! We're very happy for you two.
"So that's your biggest secret? Or do you want to share another one? You can tell us if you don't want us to print it, tho."
*she scratches her nose, looks away, and we sit in silence for a few minutes*
"You don't have to."
"There is one thing."
*she interrupts me and you can see by the look on her face it's serious.*
"People say to say things and speak them out is like freeing yourself from whatever is lying heavy on your shoulders. I haven't told anybody until now, and yes, please don't release it."
"No of course not. I assure you nothing you tell me now will leave this room."
"Thank you"
*she lets her head fall back and looks at the ceiling before taking a deep breath*
"For quite a while now I do have noticed on several occasions, that some symptoms have returned."
*she stops and inhales deeply*
"S-so you think your sickness might has returned?"
*she starts playing with her fingers and nods slightly*
"I've scheduled an appointment, but I'm scared you know? I'm scared of what may be the outcome. I'm scared to go through all of this again. I'm scared of what that would mean for my relationship. I mean, I don't want to be a burden for no one."
"I'm sorry, Emilia. I do hope it turns out to be nothing. Maybe you're just a little overworked?"
*she forces a smile to make me feel good*
"Yeah. You're probably right. It was a pleasure to talk with you."
"The pleasure was all mine."
[ OFFLINE ]
CURRENTLY HERE: Offline
LAST SEEN: 15.05.2021 10:29
keine Relationships